2019 ANNUAL AWARDS CELEBRATION
Great Teacher Award ▪ M. Shanara Gilbert Human Rights Award ▪
New Orleans, La ▪ Friday, January 5, 2019
Loyola University New Orleans College of Law ▪ 526 Pine St. ▪ 4th floor
Individual tickets are $75 for non-members; $50 for renewing members.
More information and tickets here.
SALT 2019 Awards! Please join SALT at the annual celebration to be held this year in New Orleans on January 4 at Loyola University New Orleans School of Law.
2019 Great Teacher Award
We are fortunate this year to have two Great Teacher Award Recipients: Lisa Brodoff (Seattle University) and Richard Klein (Touro).
Prof. Lisa Brodoff: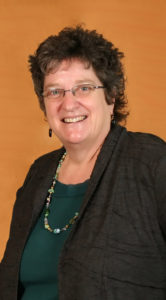 The selection committee was overwhelmed by the impact you have had on your colleagues and students, and the sense of community your teaching and engagement has created. Your nominators were excited by your ability to support and listen to those around you in a manner that creates a more dynamic environment, and your skill as a mentor and teacher in all the roles those words encompass. You have modeled a commitment to teaching and a passion for social justice and, while the nomination was signed by "just a fraction of Lisa Brodoff's fans," our committee's process allowed your fan base to expand to all of us having the opportunity to consider your nomination.
Prof. Richard Daniel Klein: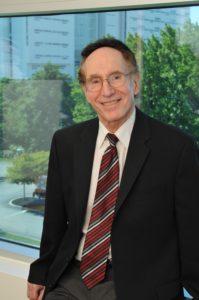 The selection committee was excited to consider your nomination, which focused on your teaching, activism, and "round-the-clock nurturing of students." You were lauded as opening students' minds, not just through "Hot Topics" panels that encouraged student engagement or teaching students in cities around the world, but also by modeling for your students passion and enthusiasm for the law. Indeed, a number of your nominators excitedly referred to you as a "rock star" in the legal academy, and we are happy to agree.
The M. Shanara Gilbert Human Rights Award

Prof. James Silk (Yale)
The selection committee was impressed with your contributions to international human rights issues over a number of years, and with great effect. We were particularly excited at recognizing a consistent contributor to the expansion of human rights initiatives through clinical teaching and group projects, at a time when some standards long considered settled have come under assault, and notions of human rights have been marginalized. You were selected from a highly impressive group of nominees, including organizations working on such issues as immigrant rights and gun-control advocacy, and individuals who have dedicated themselves to teaching and the expansion of legal services to marginalized communities. The consistency and breadth of your work over time and the effect on expanding rights by engaging students in your projects set your nomination apart.