Date/Time
Date(s) - January 7
1:00 pm - 2:30 pm
Location
Golden Gate University School of Law
The need to challenge racial and cultural inequity and injustice and address implicit and explicit bias feels more urgent than ever before. How do we challenge the laws, policies and practices that will surely flow from the vitriolic racist, sexist, homophobic, Islamophobic, and xenophobic rhetoric of the incoming administration? How do we sustain our work to support social justice movements and inspire future social justice lawyers and leaders? How do we cultivate awareness, compassion and equanimity in ourselves and inspire them in others? Like honing any skills, it takes practice. During this workshop we will explore anytime, anywhere mindfulness practices to build our focus and compassion and reflect on how they can help disrupt bias and challenge injustice in ourselves, others and institutions.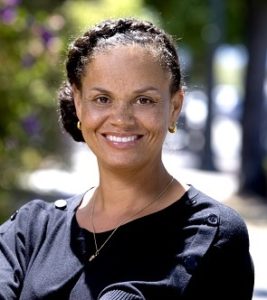 With Tirien A. Steinbach
 Executive Director, East Bay Community Law Center
Join us for a reception immediately following the Workshop!
This event is free and open to the public.  However, registration is required because seats are limited.
Bookings
Bookings are closed for this event.