At its upcoming Annual Dinner to be held on January 6, 2017, in San Francisco, SALT will honor three champions of justice, diversity and teaching excellence.  The Great Teacher Award recognizes Professor Frank Askin of Rutgers Law School, a SALT founding member, for his longstanding, tireless defense of civil liberties and his work mentoring and training a new generation of civil rights lawyers.  The M. Shanara Gilbert Human Rights Award recognizes Zahra Billoo, Executive Director of the Council on American-Islamic Relations San Francisco Bay Area, for her courageous work to promote justice and mutual understanding through community organizing and civil rights advocacy.   A special Lifetime Achievement Award recognizes Charles Ogletree, Harvard Law School Professor and Executive Director of the Charles Hamilton Houston Institute for Race and Justice, for his selfless efforts on behalf of justice and inclusion as teacher, activist, author, and commentator.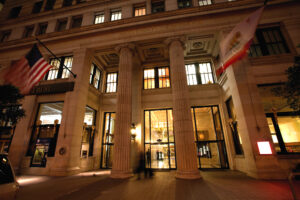 The dinner will be held at the Merchants Exchange Club on Friday, January 6, 2017, starting at 6:30 p.m.
We look forward to seeing you there!