We join the chorus of legal educators, activists, and scholars in mourning the loss of an icon in legal education. We are heartbroken to mark the passing of University of Houston Law Center Professor Emeritus Michael A. Olivas, a long-time champion for diversity. Professor Olivas died on April 22, 2022 at home.
Professor Olivas was a prolific scholar, dedicated activist, and an expert in both higher education and immigration law. Throughout his career, he was an indefatigable in his efforts to increase diversity in the legal academy. He was a powerful advocate for Latina/Latino inclusion. He was also a frequent mentor and supporter – both formally and informally – for Professors of Color. Prof. Olivas' work resulted in significant strides in the diversity of law school faculty and leadership.
Professor Olivas served as a Board Member for SALT from 1991-1995. In addition, he served as President of the Association of American Law Schools in 2011. He also served on the Board of Directors for the Mexican American Legal Defense and Educational Fund.
Importantly, Professor Olivas was also known for his wit, warmth, and love for all things Rock and Roll. We will hold Professor Olivas in our hearts as we rededicate ourselves to continuing his life's work to improve legal education, promote diversity and pursue social justice.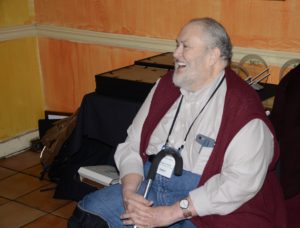 Read more about the enduring legacy of Professor Olivas here. SALT will honor Professor Olivas at its upcoming teaching conference in October 2022.